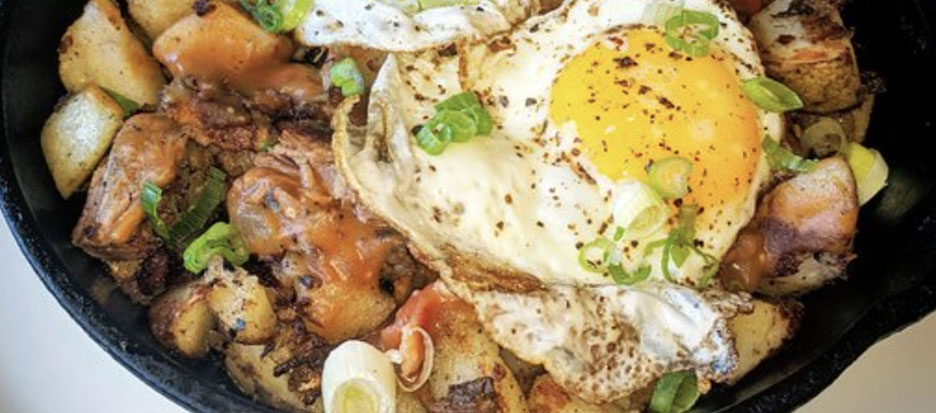 Brisket Hash
Ingredients
4 CUPS BEEF BRISKET, COOKED AND SHREDDED
4 CUPS HASHBROWN POTATOES, COOKED
6 EGGS
1 CUP GREEN BELL PEPPER, DICED
1 CUP RED BELL PEPPER, DICED
1 CUP YELLOW ONION, DICED
6 TBSP CANOLA OIL
2 CLOVE GARLIC, MINCED
2 TSP. SALT
2 TSP. PEPPER
Instructions
Place a cast-iron skillet on grill to pre-heat with grill.
When ready to cook, start the Traeger on Smoke with the lid open until a fire is established (4-5 minutes). Turn temperature to 450 degrees F and preheat, lid closed, for 10 to 15 minutes.
Place oil, peppers, and onion in the skillet; sauté until they are translucent.
Add garlic and cook 3 more minutes. Add cooked potatoes, brisket, and eggs. Cook until the brisket is heated through, about 10 minutes.

Sprinkle salt and pepper and stir.
Enjoy!